Our contemporary hotel room style studio is located in the heart of Seattle's Columbia City neighborhood. It comfortably sleeps two and is only a block from great restaurants, shops and entertainment. It's a great place to start your stay in Seattle!
Our contemporary hotel room style studio is located in the heart of the Columbia City neighborhood. It comfortably sleeps two and is only a block from great restaurants, shops and entertainment. It's a great place to start your stay in Seattle! We designed the space with the Airbnb traveler in mind, so it will quickly become your home away from home. This is a completely separate 250 sq. ft. studio that sits behind the main house. It's modeled after a contemporary hotel room and loft studio with its modern design, high ceiling, contemporary finishes, and lots of natural light. Inside you'll find a queen bed with fluffy pillows and blankets, butcher block counters and desk, ceiling fan, microwave, flat screen TV, WiFi, and a Keurig beverage system and small refrigerator--both with complimentary drinks and snacks. The contemporary theme is continued in the bathroom with its granite countertop and subway tiles in the shower. The bathroom also has a fair sized closet with enough room to hang a few items and store your luggage. We provide towels and washcloths for two people, as well as a hair dryer, soap and shampoo. Behind the studio is a dedicated off-street parking space with access via the alley. Getting here is easy as it's only a four block walk from the Columbia City light rail station and less than 10 minutes from Interstate 5. A bus stop that services several routes is only a block away, should you want to take the bus to get around during your stay. ------------------------------------------- Check out our Guidebook to see all of the great restaurants and other things to do in Columbia City that are all within a two block walk. The guidebook can be found in the upper right corner of the page on the web site only. ----------------------------------------------- The door has a keypad entry lock which makes check in / check out quick and easy. I'll meet you at the space take a few minutes to show you how things work and that's it. Registered guests will have exclusive access to the entire unit and everything inside including the complementary beverages and snacks. You'll also have use of the dedicated off-street parking space which is big enough for a large sedan. The main house is a duplex and both units are rented by our full time tenants so our interaction with each other depends on you. We'll meet you at check in to show you around the space and answer any questions. We live only a few blocks away and are available via phone or text to provide advice, directions, etc. should you need them. Columbia city is one of the most walkable neighborhoods with plenty of restaurants, shops vintage stores and an active night life all only one block away. Several bus routes with frequent schedules are only one block away, four blocks away is the Columbia City light rail station which provides service to downtown Seattle in about 20 minutes or the airport in about 30 minutes.
Columbia city is one of the most walkable neighborhoods with plenty of restaurants, shops vintage stores and an active night life all only one block away.
I absolutely loved staying here! The location is very convenient to downtown Seattle, yet still feels "secluded" with its own structure and private parking off the alley. I will be staying here again in a couple weeks and I genuinely look forward to it!
Denise
2015-02-05T00:00:00Z
The property is exceptionally convenient. Parking is right next to the studio, there are a number of highly rated restaurants within a five minute walk (we only ended up going to Empire for breakfast every morning). It is a 15 minute drive to Pike Place Market, or an inexpensive Uber ride away. Marcus was responsive and flexible and the studio looks exactly like the pictures. Very cozy AirBNB, highly recommend.
Ilya
2016-08-22T00:00:00Z
The checkin was easy and followed directions given to us. The location was superb...appreciated the parking space. We also walked to the light rail for a day of city sightseeing. We would stay again.
Lana
2016-04-15T00:00:00Z
Great little studio! Marcus greeted us and gave us a brief rundown of a few things. Studio was quite comfortable and perfect for our stay. We were in the neighborhood for an event and found the location to be perfect. We were able to walk to coffee and dinner and enjoyed exploring the neighborhood.
Emmy
2015-02-01T00:00:00Z
We had a wonderful stay in Seattle. The Bungalow was fantastic. Thanks for the good advice Marcus. :-)
René
2016-07-22T00:00:00Z
Great place to stay in Seattle and explore this nice city. Marcus is very friendly, downtown is really easy to reach, the place is clean, quiet and very comfy but close to many shops, movie theatre, bakery and coffee! Thanks!
Aude
2014-11-16T00:00:00Z
Our experience with Marcus and the Contemporary Studio was wonderful. He was more than accommodating to us for our 3 night stay. He touched base with us prior to our flight and met us at the studio to get us settled. The Studio was clean, spacious and safe ( perfect for two people). The walk to and from the Link Light Rail was a refreshing 4 blocks of beautiful, charming houses, interesting new apartments, a brand new market and historic downtown area. This location is wonderful if you want to experience more than just the urban Seattle area. Placed in Columbus City, you are only a few miles South of the heart of downtown, giving you a more peaceful evening, but full access to downtown through the Link Light Rail train system. Coming from the Bay Area where I was used to commuting on Bart for 3 hours a day, 5 days a week, Link was a breath of fresh air! The cars were clean and new, the stations were safe and easy to navigate and the price was much less than Bart. The trains made it so easy to get from our studio, to places like Pike Place Market in about 30 minutes of great views of many of Seattle's beautiful hills and sights. Coming back to our studio at night after a long day of sight seeing and eating delicious food, we always felt safe. We passed by our neighbors once, as they were happily chatting amongst themselves and were greeted with friendly faces. To top off an already AMAZING airbnb experience at this location, Marcus was kind enough to let us stay a bit past our scheduled check out time due to our flight being later in the day. His compassion and care for his guests comfort really shine. Five vibrant stars for him and his great studio (which he built himself!)
Maryssa
2016-04-24T00:00:00Z
Great bungalow located just outside the city but with easy access to the lightrail that runs between downtown and the airport. There are a few shops and cafes within a short walk of the bungalow. Marcus was great host, quick reply to email and texts and able to accommodate our late arrival. The space is beautiful and modern.
Brandy
2014-09-30T00:00:00Z
Værelsestype
Helt hjem/lejlighed
---
Ejendomstype
Gæstehus
---
Med plads til
2
---
Soveværelser
Seattle, Washington, USA
Come stay at my place and walk through a real tiny house on wheels! #deaffriendly Se habla español Je parle français
Check out my house! Just go to You Tube and search: Seattle Woman builds/designs her own Tiny House "Pocket Mansion" I designed and built this tiny house on wheels. Inside I have a loft, closet, laundry chute, downstairs I have a dining table, couch space, a washer and dryer, a fireplace, a desk, a kitchen with seven feet of counter space, pantry space, a convection oven and microwave, two burners, a hand-hammered copper sink, a full size refrigerator, a shower and flush toilet, more storage than I can fill and well over a hundred books! For those who want A LOT of tiny house info; I teach a tiny house class, it lasts about 4 hours. I go over what it takes to build a comfortable, sustainable, and safe tiny house on wheels. The real costs and struggles involved. At the end of the presentation I work with each person individually on how to best go about what they want in a tiny house, or work on a design! $100 for one person, $50 for each additional person. Contact me if you'd like to take the class during your stay! ******IMPORTANT MESSAGE FOR TINY HOUSERS****** Please do NOT send me reservation requests to get info about tiny houses. I cannot share any contact info through that. I am HAPPY to talk to you about tiny houses. Find my company Pocket Mansions, please message me through there. Thanks and I look forward to talking with you!
Staying here you are just a few blocks away from Westwood shopping center. There is a Target, Barnes and Nobles, Bank of America, QFC (grocery store), three Starbucks and lots more.
We absolutely loved our experience in the Tiny House! First off, Hannah was incredibly prompt in replying to any of our inquiries prior to the trip, and sent a welcome text with instructions the morning of our arrival. We loved all the effort and character that was in the house, as well as information on tiny houses available in the house. There were more than enough instructions and amenities to make our stay beyond comfortable and enjoyable. As a host, Hannah goes above and beyond to make sure her guests have anything they could need as well as an open line of communication. This was our first time with airbnb and we couldn't be more thankful for our inaugural experience. Hoping this review helps to convince others to try a stay in the tiny house! We loved it and wish we could do it more.
Bailey
2016-05-12T00:00:00Z
The Maiden Mansion was amazing! It looked just like it did from the pictures, and even better in person. My girlfriend and I are pretty short people and we were both totally comfortable with the space. The organization in the kitchen and the stairs was so cool and functional, it was impressive how much storage room there was for everything. The pull-out table was great, and we even played a few rounds of Battleship. The neighborhood was nice and quiet, and it was easy to catch a bus downtown. We had a fantastic stay and it was an awesome introduction to the tiny lifestyle.
Christopher
2016-03-25T00:00:00Z
We had such a great stay at Hannah's tiny house! It was exactly as described, and is remarkably well designed and built. Hannah's instructions and welcome letter were perfect. Highly recommend this for anyone looking for a unique stay!
Beth
2015-05-25T00:00:00Z
The Tiny House was everything we could have asked for and more! Very cozy, slept four people comfortably, the best place we stayed on our trip. The weird toilet was a surprise, but not a dealbreaker.
Erik
2015-07-18T00:00:00Z
What a great experience staying in Hannah's awesome Tiny House! Her house was very well designed. I arrived to a fridge with organic food in it! Hannah is very helpful and accommodating. She even contacted me when I left something there by mistake. Great place, Great host, what more could you ask for!
Coleen
2015-06-26T00:00:00Z
Loved staying at the maiden mansion! Pictures were 100% accurate. Would recommend to anyone.
Hannah
2015-12-14T00:00:00Z
This place is so adorable! There's games and tons of books to keep you entertained. Total bonus to watch the rain and the clouds as you lay in bed. I slept great and wished I could've stayed longer!
Cara
2017-03-22T00:00:00Z
We loved staying in this tiny house! In fact, it was actually pretty spacious. If you have not had the experience of staying in a tiny home, this is a great opportunity!
Maggie
2016-07-29T00:00:00Z
Værelsestype
Helt hjem/lejlighed
---
Ejendomstype
Andet
---
Med plads til
4
---
Soveværelser
Seattle, Washington, USA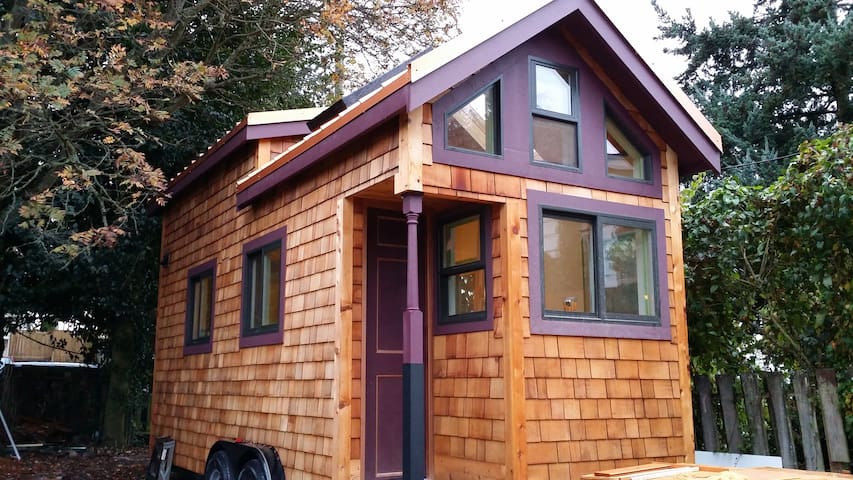 The Cozy Studio is a perfect launchpad for your city getaway. Enjoy amenities such as WiFi, Queen sized bed, a mini-fridge, microwave, coffee maker, iron, hair dryer, and more. Close to bus lines that go into downtown and the airport. For more information, see below.
Hello fellow travelers, Save some money and have a great time in Seattle! Rent this comfortable studio (private suite), furnished room with a queen bed, a 3/4 bathroom with large shower, a very basic kitchenette and a private entrance. This studio is on the first floor of my townhouse. The room faces east towards the street. The studio gets plenty of natural light and is furnished with noise reducing curtains and blinds that help reduce outside noise. The studio is also equipped with a noise machine. Free WiFi is available. Please feel free to ask questions, I look forward to hearing from you. Kind Regards, Maddy
I really like the Maddy's place. The room is even better than in pictures. Maddy is a great person and hospitable host. Unfortunately, I was not able to stay in Seattle and had to leave earlier. If I have an opportunity to visit Seattle the Maddy's place is going to be my first choice. P.S. Maddy, thank you a lot!
Alexander
2011-08-01T00:00:00Z
It was great staying with Maddy. She's very friendly. The room is cute and clean. The neighborhood is safe and everything is convenient - if you go outside the house (left side), turn left on Trenton St, and turn left again on the 25th Ave, there are shopping places, restaurant(s), and Starbucks.
Yi
2011-08-14T00:00:00Z
Nice cozy place, and a good location to visit Seattle. It was small, but we actually were out all day so that does not really matter. I read some people said it was noisy, but in our opinion it was not noisy in the night.
Inge
2016-08-13T00:00:00Z
We had a great stay at Maddy's place. The place looks just like the pictures, and was a good size for 2 of us. It was a cozy and warm place to come to every night. The road noise is definitely loud, so I'd recommend bringing ear plugs. Easy check in and out, convenient location, and never had a problem getting a parking spot on the street outside the door. Since we were gone all day everyday the parking restriction (that ends at 6pm I believe) didn't effect us.
Nicole
2016-02-19T00:00:00Z
The apartment was very nice and it had a microwave and coffee maker and an ensuite bathroom and small kitchenette. The bed was very comfortable. It was a neat, tidy, clean, warm and cosy self-contained apartment. The bus stop to downtown was right outside and it was a scenic route crossing the bridge! A bus stop to the airport was a about a block or two away from the apt. There was barely any noise; the room was sound-proofed. I did not meet Maddy but she communicated promptly and made me feel welcome. A pleasant experience.
Niki
2015-05-06T00:00:00Z
So glad our 1st experience with airbnb was great! We came here 11/2010 during the 1st snow & ice of the year. Very nice - warm - we only used the heater in the entry for 1 hr every day - even with the temp of 30. She can adjust temp some for you from her place if too warm. We use a small fan to sleep & so didn't notice much traffic at all. Room was nice & clean, queen bed, good sized bath, great water pressure in shower! We did find parking every day within 1 block. Maybe needs a folding luggage rack so bag can sit on it in the entry (far right area) & not on the floor. We loved the fact this was a private entrance! We already referred someone else to stay here next time.
Tim & Kelly
2010-11-27T00:00:00Z
Nice play, very convenient location next to bus stop and restaurants are within walking distance. Complimentary coffee and teas are provided. Was clean
Ivan
2017-02-23T00:00:00Z
Maddy is such a great host! Very quick to reply with all questions and confirmations. The studio is as described and was the perfect size for our 3 night stay. Everything you need is available in the studio and is a great location from downtown and other neighborhoods. It is also along a bus line and we always found parking.
Tanya & Mark
2014-10-16T00:00:00Z
Værelsestype
Helt hjem/lejlighed
---
Ejendomstype
Lejlighed
---
Med plads til
2
---
Soveværelser
Seattle, Washington, USA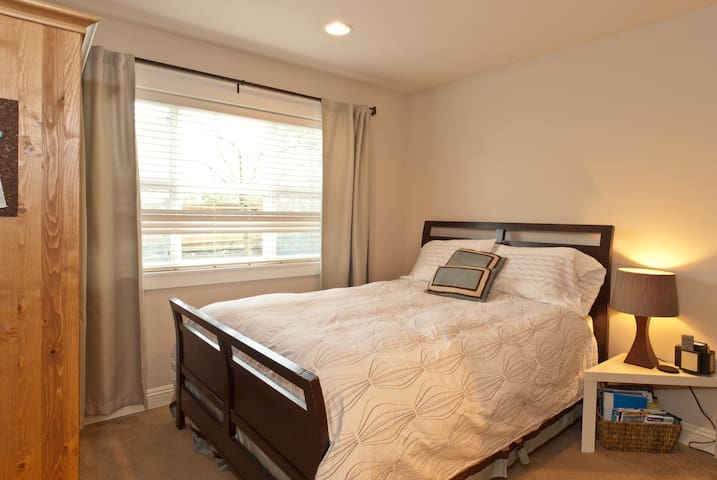 Home-Away-From-Home in Columbia City Nestled in the branches of an Eastern White Pine w/ view of Lake Washington, the cozy two bed unit has a, large deck, full kitchen, dining area, living room & off-street parking. Stay Business Ready with WIFI high speed internet, cable television & premium channels. Nearby Rainier Ave has acclaimed eateries, shops and live music venues. Exploring Seattle is easy. Hop on the nearby Link LightRail, Metro bus, or grab a UBER, Lyft or Car2Go. Great reviews!
Seattle's buzzing about what's happening in South Seattle. Rightfully gaining the attention, Columbia City's soulful vibrancy is a perfect example of what a Pacific Northwest community can be. Just a couple blocks off Columbia City's Rainier Ave (main street), the unit stays quiet, calm and protected by a grandfather Pine. The quiet street, at the edge of a bluff, overlooks Genesee Park, Playfields, Play Structures and Dog-park at Lake Washington. Overlooking the front-yard garden, the unit has an open plan dining area and living room, a table for 4 (seating for 5) and couch that both sit in expansive ceilings and get plenty of light. Perfect for enjoying a cup of Seattle's best coffee brands, and bird watching. Regular aviary visitors include anything from, chickadee's and hummingbirds, to Stellar Jays and woodpeckers, to Bald Eagles and the famous Seward Park Parrots. The cozy one bedroom with queen bed (and couch that unfolds to a second queen bed) and full bathroom (with tub/shower and plenty of hot water) can comfortably fit 4. (We only use unscented and hypo-allergenic laundry soap to wash the bed linens and the mattress is covered in a hypo-allergenic zip.) We provide all the bed dressings and bathroom essentials (soap and shampoo) you will need (iron and board at request, and laundry service, only in unique situations provided). The full kitchen includes a refrigerator, oven/stove and dish washer, and all the cookware and dishware you'll need to cook your own gourmet meal with the freshest of organic ingredients from the Columbia City's Farmers Market and PCC Natural Food Market. Basic kitchen essentials include oils and seasonings (forget something or need snacks and drinks? Everything is available for purchase in Columbia City). Being Business Ready, with wireless high speed internet and a 32-inch flat screen television with cable television (Roku, Apple TV, Amazon Firestick, etc. connectable) you are kept up-to-date. An easy stroll away is the business district of our Columbia City neighborhood. It's a Free Public Wi-Fi Hotspot and free Xfinity Wi-Fi hotspot for Comcast customers.
Respecting History, Melting pot and Income diversity. Home to one of the most diverse zip codes in the country, and highlighted by reviews from the SeattleMet, The Seattle Times, and The Stranger, the neighborhood recently has become known as, "one of the hottest new neighborhoods in Seattle," and has one of Seattle's highest WalkScores. Seattle's South-End is an exciting hodge-podge of delicious eats from around the world, locally owned businesses and well known Seattle faves. Columbia City boasts a historic library, movie theater, yoga studio, jazz club, community center and artist collective, and promotes restaurant and fresh market cuisine that spans Italian, Vietnamese, Middle Eastern, American, Senegalese, Latin, cheap eats, upscale and more. We are urbanite singles, established couples and families and students and teachers. Local employee and business owners, 9 to 5er's, urban farmers and Link Light Rail surfers. We all are cooks, artists and activists. For more information on things to do, see and eat in the area, parks, play grounds, and beaches or anything not-in-your-guidebook information please contact and ask anytime. Find us online with Instagram @columbiacitytreehouse, (SENSITIVE CONTENTS HIDDEN) @ Columbia City Treehouse and our Website (coming soon)! We are constantly updating their information.
Jay is super accommodating and flexible with check-in/out times. The apartment was perfect for my brother and I and it looks exactly how the pictures show it to be.
Candace
2014-09-12T00:00:00Z
The Columbia City Treehouse is comfortable, quiet and in a great Seattle neighborhood. Jay is a good communicator and check in and out is simple. This was my second stay here and I once again enjoyed it very much. I highly recommend it!
Amanda
2012-10-12T00:00:00Z
Clean apartment and very nice place to stay. 10 min walk to bus or 15 min walk to air train to downtown.
Nataliya
2014-07-31T00:00:00Z
Nice and cozy! Would stay again!
Kathryn
2014-07-05T00:00:00Z
Columbia city is a great suburb of Seatlle. We fell in love with the local spots and enjoyed the neighborhood and all its sights and sounds. The tree house was a cozy spot with plenty of space for 3. It's a bit distant from the city if you do not have a car, but transit was very accessible. Bring your walking shoes and enjoy the neighborhood!
Kevin
2015-06-16T00:00:00Z
The apartment was exactly what we needed - clean, attractive, well-stocked. Perfect for a couple. Jay made it super easy to accomodate our late arrival too. There are several good restaurants and markets within a few blocks. And there's a view of Lake Washington from the deck and bedroom. Will definitely stay again when we're in Seattle.
Kristine
2014-12-17T00:00:00Z
Nice clean place with everything we needed for a great stay. Kitchen was well equipped and also had a microwave which we didn't see listed in the description. Light, airy, nice location, walking distance to Columbia City shops and restaurants, as well as to the Columbia City Light Rail station for trips to/from SeaTac and/or downtown. Short drive to beautiful Seward Park with spectacular views of Mt. Rainier on a clear day. Fast WIFI, and greatly appreciated the bathtub after a long day walking all over downtown Seattle. Jay was great and his dog Gigi was an added bonus!
Gary
2012-10-08T00:00:00Z
Apartment was awesome and as described. Will visit again.
Maura
2012-11-08T00:00:00Z
Værelsestype
Helt hjem/lejlighed
---
Ejendomstype
Lejlighed
---
Med plads til
4
---
Soveværelser
Seattle, Washington, USA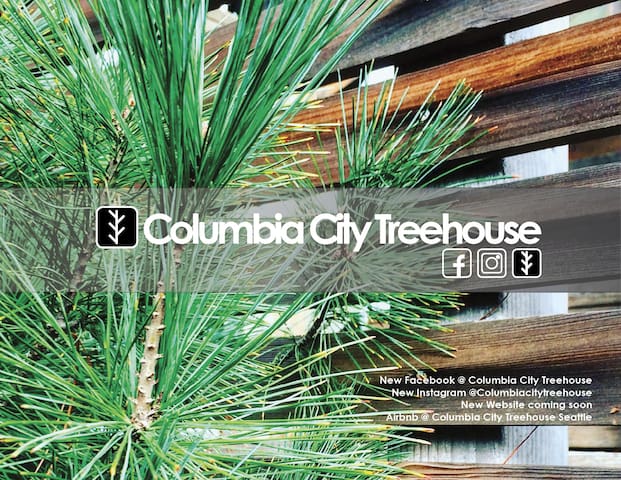 1 of the 2 bedrooms. This one is slightly bigger with softer mattress for the bed. -Close to light rail station (5-10mins walk): easy access to downtown and airport -Private bedroom w/ own bathroom UPSTAIRS -New house & very clean room -Quite & walkable neighborhood -Free street parking in front of house -Self check-in available (fine to arrive late at night) -Within car2go zone
Note that our bedroom is Upstairs. You will need to use the stairs. The light switch is right at the front door after you come in above the shoe basket(in case you check in later of the night). There is a step-down into the dining room from the entry way, so please watch your step. Scroll through all the pictures including: 1) a chart I created to explain the light rail system 2)a page from our guest book highlights places to visit in Seattle! 3) inside of our house and our front door (which can be helpful when you are checking in)
There are guests asking if the neighborhood is "safe". "Safe" is a very objective term and depending on what you compare to. For the past 3+ years living in this house, we never have any safety issues. I use the light rail to commute to work every day and walk from light rail station back home. We love this neighborhood and picked it when we bought our house. Note that this is in the middle of the city, so it will not be like a college town in the middle of the corn fields.
The room is clean and spacious, and the location is perfect. Their is ample parking space right in front of the house and the train is clos by. The hosts are great, very helpful and friendly.
Tiemo
2015-11-28T00:00:00Z
Yissie's home was wonderful. It was clean, spacious, and warm (which was great considering the weather). The room and bathroom are incredibly clean and Yissie and her husband gave us more than enough privacy while making themselves available if we needed anything.
Alexis
2015-12-13T00:00:00Z
I had a great experience there. Super easy, hospitable and friendly. Room/house was clean and welcoming. Pretty solid location away from the downtown Seattle area, but easily accessible with the light rail being walking distance.
Isak
2015-12-01T00:00:00Z
Yissie and Kyle are really friendly and great guest, it has been a pleasure to meet them. The house is perfect and the location is really great to discover Seattle.
mathieu
2016-08-31T00:00:00Z
Yissie and Kyle is such a cute and nice couple!! They are super friendly and caring! The room is really clean and comfortable! It's only 5 min walk to the nearest light rail station! Very convenient! Highly recommend!! Thank you Yissie for making my Seattle trip a super great one! Keep in touch!
Claire
2016-07-17T00:00:00Z
Very nice people, good neighborhood, close to what I was in Seattle for. I'd recommend this place to others.
Baron
2016-09-01T00:00:00Z
Yissie is the perfect host providing a comfortable well appointed room with all the necessary amenities. I always look forward to my next stay!
D J
2016-11-18T00:00:00Z
The home was new and clean and convenient to public transportation. The neighborhood was okay and had an international flavor. It was a 5 minute walk to the light rail which in one direction went to the center of downtown and the other to the airport. However within several streets in the direction to the center of the city, the neighborhood changed to less desirable. Luckily, the light rail station was in the opposite direction.
Fay
2015-08-31T00:00:00Z
Værelsestype
Privat værelse
---
Ejendomstype
Byhus
---
Med plads til
2
---
Soveværelser
Seattle, Washington, USA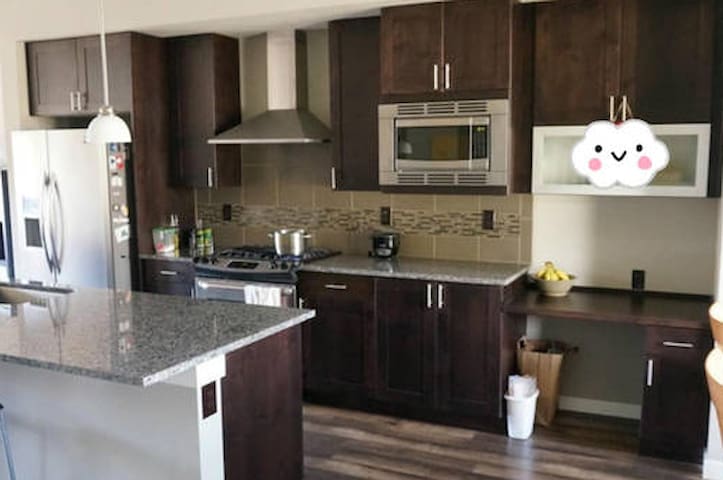 Ready to go for tonight! Our AIRBNB has it all! Privacy, a private entrance, lots of goodies, AC/Heat/Cable TV/Wifi, a super comfy Queen size bed, 7 minutes to SEATAC airport and 20 minutes to Downtown. Beautiful Japanese Gardens and courtyard. Perfect for extended visits or overnights! Plenty of parking! Electronic locks perfect for late night check-in's too.
Super fun space with a private entrance via our lavish Japanese style landscaped back yard, with a koi pond and waterfalls, reflecting path and large deck with BBQ, outside table and covered lounging area. The Adventurer's Nest is a remodeled back wing of our home, separated from the main house and very private and quiet. Entering the private french door entrance, you will first be in the large coffee room, with your own bathroom (recently remodeled!), refrigerator (stocked with bottled water), microwave, electric hot water pot, toaster, and a Keurig coffee maker. Being in Seattle, we offer a great selection of coffee blends, flavored coffees, hot chocolate, and tea. From here, you enter your large 15x15 bedroom (the room is much larger than the pictures look!). It has a super comfy pillow-top queen size mattress, quiet ductless AIR CONDITIONING during the Summer (unusual for Seattle!), heating, cable tv, complimentary snacks, and high speed wireless internet. You are surrounded by cool and fun art, masks, books, photography and other pieces of the owners personal collection from his travels around the world. There is also a small desk (requested by our awesome repeat business travelers), and brand new hardwood floors installed in the bedroom in February 2017.
The Adventurer's Nest is just a few blocks from the Puget Sound, and the cool sea breezes often can be felt. Burien is a clean, comfortable, and quiet neighborhood just 7 minutes from SEATAC airport, with a great "small town" style downtown, central park, and lots of great bars and restaurants. We are also 10 minutes from Westfield Southcenter Mall, one of the largest shopping malls in Western Washington, which has two large movie theater complexes and lots of great restaurants and shopping. We are also a short 20 minutes from downtown and all of the best attractions that Seattle has to offer, including the Space Needle, Pike Market, and the beautiful downtown waterfront.
Jason was extremely personable, friendly, and welcoming. We felt right at home in his lovely spare room. Not only was the listing better than described, Jason thought of everything we forgot when packing for our trip. He had extra shampoo, mouthwash, and even candies for us! His restaurant and activity recommendations were spot on as well and he's close to everywhere we wanted to be. We feel like we've made a new friend and can't wait to visit him again soon!
Colleen
2015-12-20T00:00:00Z
Jason was an excellent host! He has a few years experience in the hospitality industry, and it definitely shows! Everything was well stocked, with coffee, snacks and general guides to the city easily available. There were so many amenities, it took me a little while to figure everything out; but I had a great stay, and would absolutely love to stay here again!
Matthew
2016-03-01T00:00:00Z
Jason is awesome, and my friend and I had great experience out there~~ You will not regret to stay here~~~
Siyu
2016-01-27T00:00:00Z
Jason stayed in constant contact with us the entire trip. He was quick to respond when we needed recommendations for places to eat, etc.
Christene
2016-10-21T00:00:00Z
It was very comfortable and certainly very safe. There was a barbecue, plenty of snacks and coffee, clean and soft towels and sheets. We really enjoyed all the things they did to make our holiday comfortable and convenient. It was a really cute place with a warm feel. Glad to have stayed with fellow travelers, also. You'll like browsing their travel guides on places from all over.
Stefan
2014-10-03T00:00:00Z
Jason put out quite a spread of snacks, great coffee and lots of directions. Location was convenient to SEATAC and to the ferry terminal for Vashon Island where we were attending a wedding. Clean and cozy spot for a great Seattle area getaway!
Eric
2014-09-02T00:00:00Z
We had a great stay at the Seattlee Adventurers Nest! Jason goes out of his way to make folks fell welcome.
Daniel
2015-09-01T00:00:00Z
Jason was extremely communicative and accommodating. He really went above and beyond. The place was extremely relaxing and his thoroughness/thoughtfulness was evident in the adventurers nest. This spot is near SeaTac airport which was convenient.
Julia
2016-09-24T00:00:00Z
Værelsestype
Helt hjem/lejlighed
---
Ejendomstype
Hus
---
Med plads til
5
---
Soveværelser
Burien, Washington, USA
Our tree-house, built by Pete Nelson of Treehouse Masters, aired as the African Safari Hut. The professionally designed interior is filled with African artifacts. It is a wonderful couples getaway.
The tree house has a small kitchenette with a coffee maker, microwave and refrigerator. Inside is a separated composting toilet and sink. There is a full shower and toilet in a separate building next to the tree house. A scheduled breakfast is served in a garden center building next to the tree-house.
This was the most enjoyable surprise for me and my friend for her birthday!!! Skeeter was such a great host and his treehouse rocks!!! He gave us such s great tour and made us feel at home!!! I have never used Airnb and not sure anything can top this experience!!! You will not be disappointed!!❤️
Aimee
2016-07-10T00:00:00Z
What an amazing and special experience to spend a night in Jacque and Skeeter's treehouse! Skeeter and Jacque were amazing hosts and went above and beyond to make sure we had a fantastic stay. The treehouse is stunning. My eight year old son loves Treehouse Masters and it was so much fun to be inside the treehouse and watch the episode of the treehouse being built. We had a restful night and then a fabulous and abundant breakfast prepared by Skeeter the following morning. My son also loved playing with their dogs which was an unexpected bonus. If you have a chance to visit this property it will be a very memorable and unforgettable way to spend a night. Thanks Jacque and Skeeter!
elizabeth
2016-06-18T00:00:00Z
Skeeter & Jacqui went out of their way to make us feel welcome & pampered: lots of goodies, one of Skeeter's books and a fantastic breakfast! The African treehouse is so unique and we are so glad we got to stay there and experience it and get to know them! The communication and directions were great. Nice setting! Loved re-watching the video of the building of the treehouse. Also enjoyed watching the video of their trip to Africa with the spectacular photography! The listing was very accurate, regarding the composting toilet in the treehouse and absence of a shower. So we knew what to expect. We have stayed in a number of treehouses, tree yurts, tree spheres, etc., so we knew the pluses would far out-weigh those issues. Wonderful experience! So thankful to them for sharing the African treehouse with us, as well as many of their experiences!
Janice
2016-06-15T00:00:00Z
Hosts were spectacular and above & beyond accommodating. The home comes highly recommended; couples get-away.
William
2017-03-04T00:00:00Z
Skeeter met as in his driveway and took us down to the treehouse! Loved staying there an experience I have always wanted to do since I saw the Swiss family Robinson. Peaceful location and a wonderful breakfast in the morning. Thank you for your hospitality and a memory that I will never forget!
Kirsten
2016-08-31T00:00:00Z
A wonderful place to step off the business of life world and relax and be at peace within. Skeeter was there to greet us and show us how things worked. We loved the treehouse! He made us a delightfully delicious breakfast at a time of our choosing. He joined us in the breakfast tent after about 10 minutes and we met our new friend! He also gave us an autographed copy of his book. What a gracious host. Our time here was more than we ever expected, thank you Skeeter!
Pat
2016-09-09T00:00:00Z
Private Restful Great breakfast Great brief respite Kind and considerate hosts Fun! Unique
Debbie
2017-01-15T00:00:00Z
Skeeter was fantastic! He communicated instructions/directions a week before and then sent a text the day of our arrival to be sure we had his phone number in case we needed it. Breakfast in the morning was wonderful! Coffee, fresh fruit, omelette, bacon... delish!! The overall experience was great - perfect getaway. Hope to go back!
Mia
2016-09-05T00:00:00Z
Værelsestype
Helt hjem/lejlighed
---
Ejendomstype
Hus i træerne
---
Med plads til
2
---
Soveværelser
Auburn, Washington, USA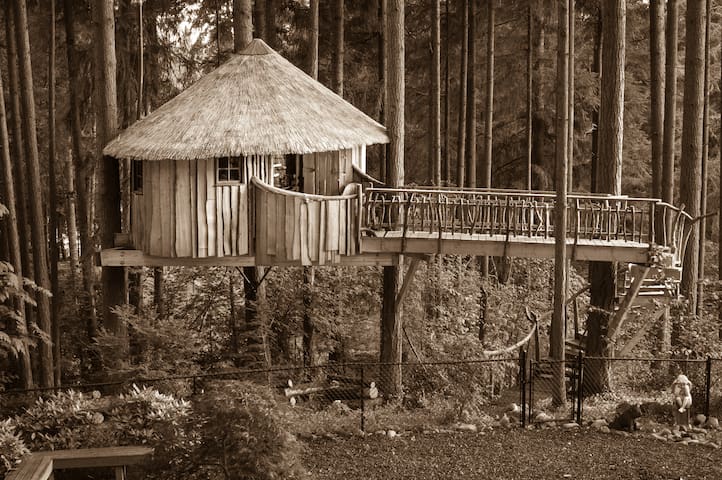 Why rent a motel when you can have an entire 2 bedroom, 900+ Sq feet condo with 100 mbps High Speed Internet, HBO, private washer & dryer, and a personal kitchen with dedicated dining area for you and your travelling companions to relax in.
2x Queen size bed, 100 Mbps High Speed Internet, Washer & Dryer, 4K 55 Inch TV
Nice low key neighborhood that is 5 min drive away from the freeway.
Larry's place was clean and roomy and the location was just right for what we needed to do in South King County. Larry was very responsive to my questions as well.
Shauna
2017-02-21T00:00:00Z
The pictures are accurate. The apartment was clean and Monique was able to meet us and was easy to get ahold of despite our late flight. Check in was a breeze! She was able to give me some information about a nearby grocery store. The street traffic is loud at times, and the kitchen doesn't have a microwave, which wasn't a huge deal, just a surprise when feeding kids, otherwise the kitchen was fully stocked with utensils and cooking pans for our use. Overall, the stay was great and was easily accessible to the highway for our commute to Federal Way.
Jen
2017-03-19T00:00:00Z
Look no further! Larry's place is the perfect (EMAIL HIDDEN)fortable beds in spacious rooms with lots of closet space. Eat-in kitchen with most amenities. Stackable washer and dryer. Awesome shower with great pressure and lots of hot water. 4k smart tv and ultra fast wifi. We were in town for an inline speed skating competition and drove to Federal Way early every morning and came back every afternoon. Wish we could have spent more time in the apartment as it was very comfortable. It's close to grocery and restaurants too!
Jamie
2017-03-12T00:00:00Z
Larry was very nice. He texted me to confirm my arrival time, and was very thoughtful and helpful during the whole stay. The lady checked me in on the upper floor was very sweet too. She constantly made sure I had everything I needed. Very clean and comfortable. Would definitely recommend to my friends if they have cars to travel around.
Jessie
2017-03-09T00:00:00Z
Comfortable beds with HBO. Be warned that people race loud cars at night so sleep does not come easy.
Margaret
2017-03-05T00:00:00Z
Great little place. Our check in was smooth and our host made sure we had everything we needed. Love the paintings throughout the apartment. Only thing we were lacking was a coffee pot, but there are 3 places in walking distance to get a cup.
Clayton and Keeley
2017-02-28T00:00:00Z
Værelsestype
Helt hjem/lejlighed
---
Ejendomstype
Lejlighed
---
Med plads til
4
---
Soveværelser
Auburn, Washington, USA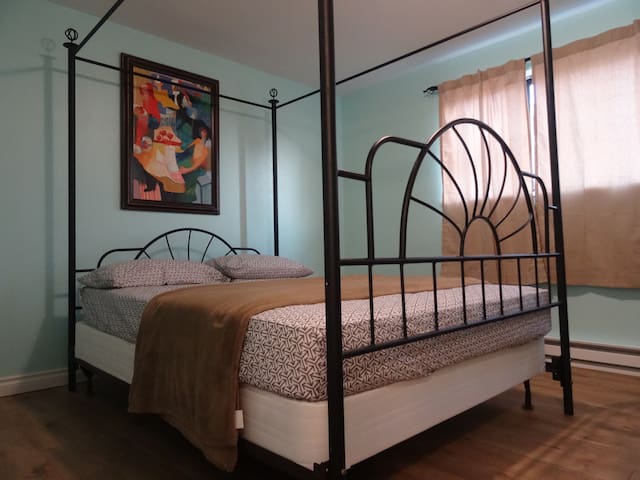 Our cozy home is close to Seattle-Tacoma (SEATAC) International Airport (about 15 minutes), Downtown Seattle, Boeing, Mt. Rainier NP, Skiing resorts. hiking trails, Wild Waves Theme Park, with easy access to major highways, public transit, shopping, and restaurants. It is excellent for business travelers, families (with kids), and big groups. You'll love here for for its location, the ambiance, and coziness. Our place is good for business travelers, families (sorry, no infants).
My home is located in a residential area that is safe and convenient for transportation, shopping, restaurants, and enjoying outdoors.
Our neighborhood is about 5 years new so you may see nice neighbors and feel cozy and safe.
Hui's place was great! The house is spacous and clean, the beds were comfortable and the neighborhood was quiet. Hui's communication was quick and clear. I would definitely recommend his home if you're staying in the area.
Lyli
2017-03-27T00:00:00Z
What a beautiful place! I traveled to Seattle with my two kids for a short vacation, and Hui's house was perfect! So much space, and so well-appointed. The location is close to shopping and restaurants, with an easy drive to SeaTac and downtown Seattle. Fantastic stay! Hui communicated well before and during the stay, making check in a breeze. We will definitely stay here again on future visits!
Brad
2017-04-01T00:00:00Z
The home was perfect as described. The location was ideal for my visit and I slept well as the neighborhood was very quiet. Hui was available for help with getting the TV set working with my device.
Leslie
2017-04-05T00:00:00Z
Hui's place is wonderfully secluded, clean and spacious. We had a great stay in this lovely home and we're within half an hours drive of Seattle. Hui was a great host and was easy to communicate with. We would highly recommend his place to all.
James
2017-03-30T00:00:00Z
Værelsestype
Helt hjem/lejlighed
---
Ejendomstype
Hus
---
Med plads til
5
---
Soveværelser
Auburn, Washington, USA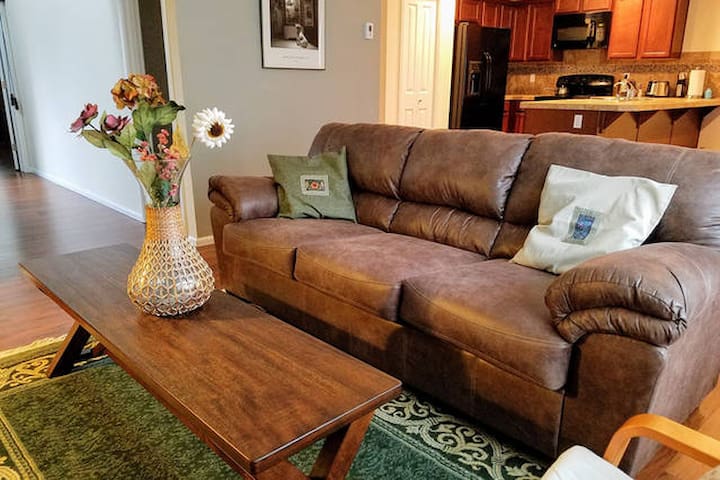 You'll love my place because it's very quiet, clean and close to parks and entertainment. Walking distance to Muckleshoot Casino. Backs up to a private reserve with walking trails. Close to family park.
I have a very nice, clean and quiet house. It backs up to a small forest. Very nice for walks. If the weather is right, I have two decks that are perfect for sitting, eating and just relaxing. They are pretty private and peaceful. The house has very comfortable and new beds. Plenty of warm blankets. Cable and internet.
The neighborhood is very quiet and safe. Nice for walks. Not much car traffic at all. Nice neighbors. Best restaurant for breakfast is the Sunbreak Cafe. But get there early it is very popular. Best food around!
Great room nice and clean not to far from Seattle
Jessica
2016-11-15T00:00:00Z
Robert has been a great host. Really recommended.
Christian
2016-10-10T00:00:00Z
It was wonderful staying at Robert's home, we didn't run into each other much since I was often only there to sleep, but he made sure I had everything I needed. He verified with me when I fly in, made sure I knew how to get to the house, which room would be mine, left me the wifi password, towels and the basic amenities. The room and bathroom were clean and well kept. He also checked with me everyday to see if I needed anything or if he could help me in anyway. EXCELLENT HOST!
Karthik
2016-11-07T00:00:00Z
Robert was welcoming and he does a good job of communication. His house was excellent and was as described in the listing.
Mike
2016-10-19T00:00:00Z
I couldn't be happier with my first Airbnb experience! Robert was a thoughtful host making sure all the details for my stay was in order. He was there for my arrival and made me feel welcomed to his home. The space was well organized and more than I needed. A lovely neighbourhood surrounded by nature. A new mattress was better than the one from home. I woke up refreshed and shared a coffee and good conversation with Robert. I will be back next time our team has a basketball tournament in the area. This was great value! Thanks Robert for making first my first Airbnb so positive!
Steve
2016-10-23T00:00:00Z
Robert's house is a fantastic one. Quiet and very clean. Robert put a lot of effort to make sure my staying was impressive. He purchased a new & very comfy mattress for me and responded to my request for a lot of blankets very well. He even provided me with welcoming food and beverage in the refrigerator. He has a very good taste in selecting colors and styles for interior house and room decoration. The bathroom curtain has fabulous sea-shells patterns and colors. He was gone most of the time.
Krongthip
2016-09-15T00:00:00Z
The home was "as shown". It was not too far off "a main rd. near town". It WAS quiet both in the evening (got IN at 8pm) and throughout the night, as well as, in the AM (left around 11/11:30). There was 1 bed, 2 small tables and a closet to hang clothing, in the bedrm. The sitting room has a very comfortable couch and chair. Also a TV was in that room, but was set up for games, w/no instructions on how to either use the games or TV. The home, in general, WAS clean & "picked up" (other then the kitchen DID have dirty dishes in the sink & on the counter). The bath towels were newer, fluffy and absorbed water well. The sitting area, bedroom n bathrm downstairs were "for us" and we were able to go upstairs for coffee, OJ & water. There was NO FOOD, however, for breakfast (so we had an unexpected trip for THAT, added to our AM agenda), but the coffee we made WAS good quality & there was milk to use in it, but couldn't find sugar for it?! So we WERE able to have fluids when we got up! In the AM, we ran out of TP, in the bathroom near our bedroom, and there was NONE stored, in that bathrm, so went to upper floor, to look for more. LUCKILY we DID find some! LOL! ** All n all...a clean comfortable home, in a safe quiet neighborhood, w/a comfy clean bed, not far from town...but bring your own entertainment, food for breakfast OR plan to eat out, and I'd advise getting instructions on getting into the house BEFORE leaving your home/prior to arriving!!
Nan
2017-02-20T00:00:00Z
Host made us feel welcome and secure in his nice, comfortable, clean home. Bedroom was quiet and facing a very private yard. I loved the thick down filled quilt!
Geri
2016-11-22T00:00:00Z
Værelsestype
Privat værelse
---
Ejendomstype
Hus
---
Med plads til
2
---
Soveværelser
Auburn, Washington, USA
Comfortable, lived in. No fussing, no muss. Great location for travelers and business's aswell as entertainment, sight seeing and shopping. Welcome home, Marcia
Room is fully furnished with refer, micro,tv internet very clean shared bathroom. Breakfast will be cereal juice,fruit and coffee/tea. Kithen is modern medium size. Bathroom is plain, clean,shower and bath. Very comfortable. I have two dogs in home, one big and one small. My street is clean and well maintained. There is a Safeway a mile away and accros the street are small restruants. There is a bus that runs right by my home. Freeway is close by. College also close by, close to airport. It is a very comfortable place and is quiet.
Curtis
2017-02-04T00:00:00Z
My second stay with her was far from satisfactory. She was very demanding, adding new "rules" constantly, personally insulted my intelligence, she was very disrespectful. She would talk badly about me loudly right outside the room, she apparently was eavesdropping on my conversations and when I tried to talk to her about it she insulted me, my home and accused me of lieing to my mother in a phone call two weeks ago! I did not feel at all like a guest, between her treatment of me, and the fact she feels insulting guests paying her $900 is acceptable, and that she was constantly changing the rules from those I had agreed to I was very stressed and did not enjoy my second stay at all.
Ken
2016-06-22T00:00:00Z
Marcia was like a long lost friend,we had an instant connection,She's such a warm,caring and delightful woman, made me feel right at home the moment we said hello. Looking forward to visiting her again.
Joy
2016-05-25T00:00:00Z
Marcia was so kind and welcoming - went out of her way to make arrival easy. Great dogs, comfortable room, wonderful host.
Ada
2016-02-28T00:00:00Z
Marcia is a wonderful host. So very personal and authentically caring about the well-being of her guests. We spent a nice evening in conversation. She took such special care of all the details with a gracious personal touch. The accommodations were perfect and well described. I got to play with puppies Oscar and Sam. The neighborhood was quiet and I got a full nights rest - much needed. Thank you Marcia!
Laura
2016-04-15T00:00:00Z
Marcia is my best one!! The first time was met in so friendly people here. She is my grandma❤️
Yoshihiro
2015-07-27T00:00:00Z
My visit was Marcia was wonderful! Her home is warm and comfortable. The room was just as described with a small refrigerator, snacks and bottles water waiting for me. I found my visit restful and my hostess is a delight!
Ramona
2016-05-20T00:00:00Z
田舎でのんびりできて、観光ではなくありのままの私生活を垣間見れます
Kanna
2016-04-07T00:00:00Z
Værelsestype
Privat værelse
---
Ejendomstype
Bed & Breakfast
---
Med plads til
1
---
Soveværelser
Auburn, Washington, USA
My place is close to public transport, the city center, and parks. My place is good for couples, solo adventurers, business travelers, families (with kids), and furry friends (pets).
Bryan was very helpful at check in. Location is great with quick access to many puget sound areas (Seattle, Puyallup, Tacoma) without the hassle of being downtown.
Alex
2017-02-12T00:00:00Z
Great central location! Perfect for visiting family in Auburn and sightseeing in Seattle.
Katie
2017-02-19T00:00:00Z
Great place to stay!
Barton
2017-02-22T00:00:00Z
The house has easy access, plenty of room to move around, I didn't meet Bryan but he was available through texting...was able to arrange entrance without a hassle. I will definitely be staying here again!
Deborah
2017-03-19T00:00:00Z
As before I have no complaints. The house was clean and as described. Quiet neighborhood but close to many types of restaurants and near the freeway for quick access to Federal Way and I-5.
Deborah
2017-03-26T00:00:00Z
Great place to stay!!
Deidra
2017-03-11T00:00:00Z
Bryan was very helpful and responsive. Very nice place which was close to everything, perfect for what I was looking for. I felt very at home and relaxed at his place, would definitely like to stay there again when I'm in the area!
Jason
2017-02-25T00:00:00Z
Værelsestype
Helt hjem/lejlighed
---
Ejendomstype
Hus
---
Med plads til
4
---
Soveværelser
Auburn, Washington, USA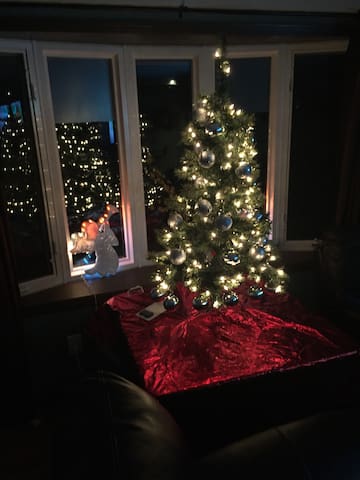 This Oasis is a great option for the Seattle/Tacoma visitor. Our room is comfortable, very clean and calm. We are less then 2 miles from GRCC. Close to major interstates, lots of eating options, shopping, movies and very easy UBER ride to everything.
Our spare bedroom becomes a very comfortable futon bedroom for you, top of the line bedding all made up in advance. There are extras that make us ideal. The bathroom is shared with our mom who is pt with us. The house has central heating and air conditioning, and delightful. The room is used for husbands office/music room, but private during your stay. We are not suited for people just to hang and stay in all day. You'll find this a great fit if you need a place for good night sleep, good shower and busy day out and about. The yard, patio and swing can be relaxing, enjoy. We have been burned by local guests (those who live within 15 mile radius of our home) and ask for extra scrunity before opening our doors to immediate locals. We are not a flop house or cheap hotel.
Our home is in a lovely residential area, but close to lots of options. We are close to Green River Community College, Hwy 18, Covington, Maple Valley, Kent, Federal Way, and South King County.
The house is LOVELY!!!!!! Everything is wonderful!!! There were snacks and necessaries prepared in the room.
Lushuang
2016-10-08T00:00:00Z
Our stay @ Melinda & Ken's place in Auburn was, simply put, a fantastic, warm experience. Their kindness, thoughtfulness, knowledge of their city and warmth made our visit to Seattle-Auburn a great time. Thanks again so much for everything and let us know whenever you're up in Vancouver, I'll be happy to show you around & grab a bite to eat over a car show! - Richard & Gerlie
Richard
2016-10-31T00:00:00Z
Melinda's house is very quiet and comfortable! Communication with her is also quick. The house is close to Green River College, where I went to 2 years ago, so it is convenient! This is my first experience with AirBnb, And I would definitely recommend it, especially Melinda's house.
Chi
2016-11-23T00:00:00Z
Great place and incredible hospitality
Christopher
2016-11-27T00:00:00Z
I don't know where to begin. I have been in some great airbnb homes but Melinda's place is by far the best. Melinda is very quick in responding and made sure I'm always comfortable. She checked in with me several times a day and made sure I felt at home and I did. She is a super hostess.
kaushik
2016-09-01T00:00:00Z
Je conseil fortement cette maison de Melinda et Zen ou nous sommes très bien reçu des personnes tes sympathique et très à l'écoute
Marcel
2017-01-26T00:00:00Z
Melinda is an exceptional host that communicated effectively and quickly.. Room clean and neat.. I was ink here a night came late left early.. Incredible array of choices for breakfast..
Monique
2016-09-23T00:00:00Z
Melinda is a wonderful host. Very communicative and transparent. I enjoyed our conversation during my short time here with Melinda and staying as her guest. Sheets are pristine and the entire experience was thought out. Also, many quality restaurants to choose from in the area if you do decide to stay in. Would stay here again in a heartbeat. :)
David
2016-12-02T00:00:00Z
Værelsestype
Privat værelse
---
Ejendomstype
Hus
---
Med plads til
2
---
Soveværelser
Auburn, Washington, USA
Furnished room in a large house in a wooded upscale neighborhood, near Muckleshoot Casino, White River Amphitheater, & Mt. Rainier. Food & bus nearby. Includes a full sized bed, chair, microwave, fridge, iron, closet, access to W&D and full kitchen.
Amenities include a mini-fridge and microwave in the room, along with an ironing board and travel iron. And plenty of extra pillows!
Conveniently located less than a mile from the Muckleshoot Casino, and less than 60 miles from Mt. Rainier National Park along Route 164. Centrally located in the Seattle-Tacoma area, only 20 miles from SeaTac Airport, 30 miles from downtown Seattle and 15 miles to Tacoma.
Marisa is a lovely host. The accommodations are perfect for a budget traveller like myself. I will visit her home again if I can!
Danielle
2016-08-11T00:00:00Z
Marisa was very welcoming and helpful. I enjoyed our conversations, and was grateful for her company when she had the time, since I was traveling alone on that leg of my vacation. Her place was centrally located for me between family in two different neighboring communities. The room was nice and I loved looking out the windows at the trees. I used the microwave and fridge as well to store and reheat my leftovers. I slept well in the comfortable bed.
Kim
2016-06-23T00:00:00Z
Marisa was a considerate host. I would recommend staying with Marisa if you're visiting Seattle. Also, its near casino if you like that sort of thing.
Tyler
2015-10-03T00:00:00Z
Great and quiet!!
Cora
2016-07-08T00:00:00Z
The place was as described. Everything was clean and the hosts were chill.
William
2016-07-27T00:00:00Z
Marisa was a wonderful host.A friendly intelligent and engaging person who cared about the comfort of my stay. I am sure others will feel the same. Michael
michael
2016-05-06T00:00:00Z
It was a very hot time. The weather was almost unbearable. Luckily Marisa installed a fan in the window which kept the room in much more livable condition. Internet was quite adequate. Bathroom was kept clean... much appreciated.
John
2016-07-31T00:00:00Z
I enjoyed my stay. Marisa was friendly and informative . Made me feel welcome right away. The neighborhood was great for walking my dog!
Maura Catherine
2015-10-12T00:00:00Z
Værelsestype
Privat værelse
---
Ejendomstype
Hus
---
Med plads til
2
---
Soveværelser
Auburn, Washington, USA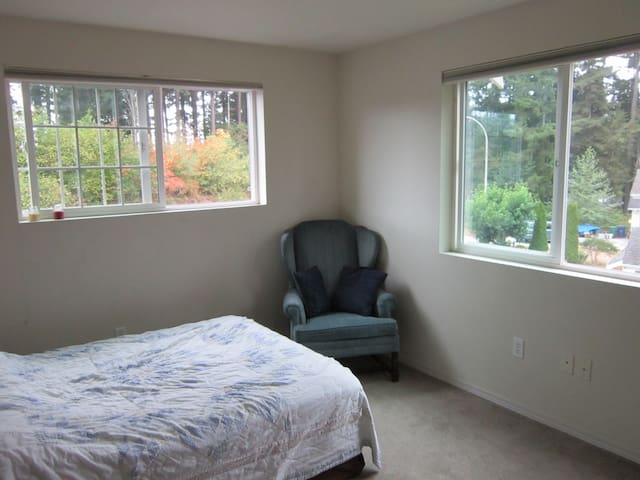 We have 2 listings due to 2 bedrooms available. Please see Auburn B&B room #1 for more info. This bedroom has a queen size bed. The other room has a Ca. King. We are close to Green River College, Auburn Golf Course and the Green River Bike Trail. We love our area because of the view. You can sit outside in the evening and watch the sun set. Great for parents visiting kids at the college, couples, solo adventurers, and business travelers. 5 miles to the Auburn Amphitheatre. 25 miles to Seattle.
Our home is lived in, not dirty, but some times cluttered with paper work that needs to be done or a knitting project I'm working on. You are welcome to hang out on the couch with us. :-) You can also hang out in the other living room and read a book or visit.
Our neighborhood is very quiet and peaceful. Quite a few neighbors walk their dogs everyday.
Terri's welcoming committee Mitzu and Bella are such sweet delights and I now know where they get their charm from, human mom Terri, who is very friendly and a fun conversationalist. In the morning, she cooked up what looked like a buffet table for the other guests and I, which was a pleasant surprise to wake up to. She's very personable and is quick to offer any suggestions on eateries, travel ideas and or itineraries. If the need ever comes for me to stay in Auburn, I'd be disappointed if I couldn't stay at Teri and Linn's home away from home :)
gina
2016-08-27T00:00:00Z
The house is very beautiful and clean, much better than we imagined. Terri is nice and hospitable, she got up early and prepared us a rich breakfast, we will live here again if we come next time.
Irene
2016-07-24T00:00:00Z
Perfect hosts, including Mitzu and Bella, who greeted us enthusiastically and loved to play and snuggle. They helped us not to miss our Mienke so very much. We will definately Look forward to our next stay.
Wolfgang
2017-02-16T00:00:00Z
I needed to stay in the area again. There was no doubt where we wanted to stay. Welcoming, clean, comfortable and super friendly. Terri is a great cook!
Ronanda
2016-07-27T00:00:00Z
I stayed at Terris only for one night with a friend of mine, but it was great! Terri and her husband are very friendly and had great tips where to go. We really appreciated their hospitality. Everything was very clean and cosy, the breakfast was delicious. Thank you so much! See you, Lena and Maren
Maren
2016-08-20T00:00:00Z
房东热情,房间干净,环境优美清新,建议带孩子可了解留学安排的。
BIN
2017-01-14T00:00:00Z
As advertised. Room was clean and comfortable. Great couple; friendly, inviting, gracious. Some of their family visited while I was there and it was wonderful. Very much like my own family and they treated me like family. Made new friends and that's always a plus. Highly recommended.
Margaret
2016-09-06T00:00:00Z
This is the best place you could possibly stay! Terri and Lynn are the nicest hosts you could have, and they make you feel like you're right at home. I stayed while I found a place in Seattle, and their insight on the area was so helpful. The room is perfect--spacious and well-equipped--and they're really accommodating, so you'll have the absolute best experience. The house and area are beautiful, and there's lots to do nearby. Plus, Bella and Mitsu are adorable!
Julieth
2016-08-15T00:00:00Z
Værelsestype
Privat værelse
---
Ejendomstype
Hus
---
Med plads til
2
---
Soveværelser
Auburn, Washington, USA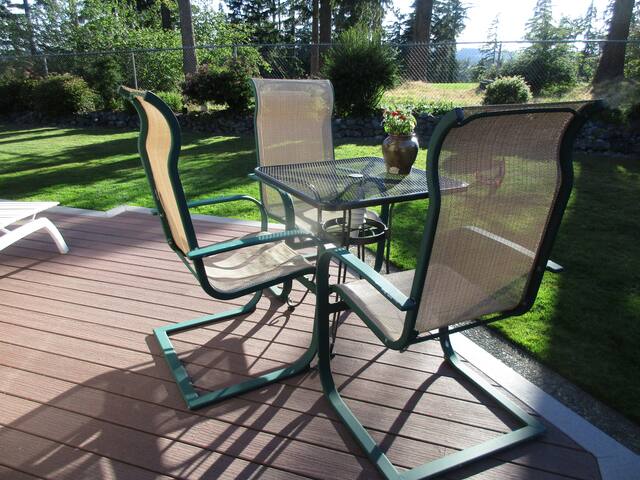 An authentic B&B suite in a peaceful rural setting. We serve a delicious wholesome breakfast for travelers looking for an escape from the city while being centrally located to explore the greater Seattle region. We are two turns from I-5, 25 min from Seatac airport, 35 min to downtown Seattle and 45 min to Mt Rainier National Park. Public transport is at our gate. Perfect for one or two couples traveling together or a family. Our B&B has its own entry and is a private wing of our home.
Our bed and breakfast suite has two bedrooms and a private bathroom. Both bedrooms have french doors opening out onto a magnificent deck where a delicious home prepared seasonal breakfast is served during the summer months while enjoying views of Mt Rainier and the White River. During the cooler months, breakfast is served in the atrium. Bedroom 1 has a queen bed, two chairs for relaxing, and its own vanity. Bedroom 2 has a double bed, desk, two chairs and a sleeping loft. The bathroom has a separate vanity area and a shower/tub combo. Access to the atrium, just a few steps from the B&B, is available all day and has a Keurig and mini oven available for guest use. The queen and double beds have memory foam mattress toppers and European style duvets. Plush cotton bathrobes are included in the rooms. The sleeping loft is an added bonus for an older child or adventurous adult. We are located on the Muckleshoot Reservation and just 60 minutes from Crystal Mountain ski resort and Mt Rainier National Park.
Just 15 minutes to the cute towns of Enumclaw and Sumner with lots of fun gift shops and places to eat. We are also 15-30 minutes away from several beautiful state parks including: Flaming Geyser, Nolte, Kanaskat-Palmer, Saltwater and Dash Point.
It was the perfect get away we were looking for. We liked that it wasnt a far drive from Seattle. This place is simply beautiful, and easily the best breakfast we had in a while.
Hiwot
2017-04-01T00:00:00Z
Værelsestype
Helt hjem/lejlighed
---
Ejendomstype
Bed & Breakfast
---
Med plads til
7
---
Soveværelser
Auburn, Washington, USA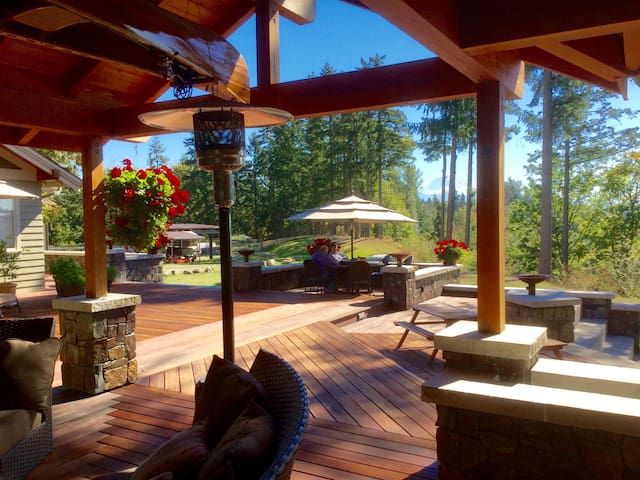 One of two rooms for airbnb. Swim & fish from my dock. Use the paddle boards & row boat for extra fun. 13 mi to the airport & 20 mi to Seattle. Many amenities and Puget Sound waterfront parks, all within a couple mi. This room has a comfortable full size bed, HDTV, desk, dresser, & closet. The bath is semi private for the two airbnb rooms to share. Fresh ground coffee & a variety of healthy breakfast foods provided.
Beautiful lake views year around. My private dock has a picnic table on it for eating and a comfortable place to sit. Feel free to use my paddle boards and row boat. I also have a relaxing deck, patio and firepit. My two very friendly husky pups sleep outside in their dog run at night, and I put them in the dog run when I am not home. I let my pups in to be with me when I am home. They are well behaved. They rarely bark and don't jump on people.
I love living here! It feels like you are in the country, yet there are shopping malls, restaurants, Puget Sound water front parks & trails just a couple miles away. Hikers will love the many great hikes as close as 30 min away in Snoqualmie pass. Visit and hike at Mt Rainier National Park approximately 1.5 hours from here. Take a day trip to the Olympic National Park, ocean beaches or the Mt St Helens Monument park, all within a couple, or few hours drive depending on where you want to go. And there are so many wonderful places to see not far from the Seattle area!
Værelsestype
Privat værelse
---
Ejendomstype
Hus
---
Med plads til
2
---
Soveværelser
Auburn, Washington, USA
At end of a private road - a new three bedroom cottage for your Auburn / Lea Hill getaway.
Newly constructed cottage on Lea Hill, Auburn. A three bedroom home featuring fenced yard and deck, hardwood floors, complete kitchen, fireplace. Parking for two vehicles. At end of private road and bordering forested area, this is a serene, isolated corner of the block. Basic Cable for TV.
The following are just some of our nearby venues and annual events: Emerald Downs Racetrack The Outlet Collection White River Amphitheater Showare Center Auburn Avenue Theatre Iron Horse Casino Muckleshoot Casino Kent Farmers Market Kent Ice Arena Auburn Farmers Market Gosanko Chocolate Art Factory Federal Way Aquatic Center (20 minute commute) Pet Palooza (May) White River Buddhist Temple - Bonodori Festival (July) Summer Sounds & Cinema Old Fashioned 4th Of July In The Park Summer Kent Cornucopia Auburn Days (August) Red White Blue Holiday Concert (December) Multiple 5k Runs Sip N' Stroll
I was looking for a place that felt a little bit secluded and private, this was perfect. Everything is new, and very nice.
Andrew
2017-03-05T00:00:00Z
Absolutely gorgeous place! Tons of room, wonderful location. Absolutely no complaints!!!! They were very accommodating for our special situation. Thank you so much for all of your hospitality! Would love to come back soon. :)
Martha
2017-03-12T00:00:00Z
Lovely place, very secluded and private, good communications with the host. A lovely retreat!
Stephanie
2017-03-26T00:00:00Z
Værelsestype
Helt hjem/lejlighed
---
Ejendomstype
Hus
---
Med plads til
5
---
Soveværelser
Auburn, Washington, USA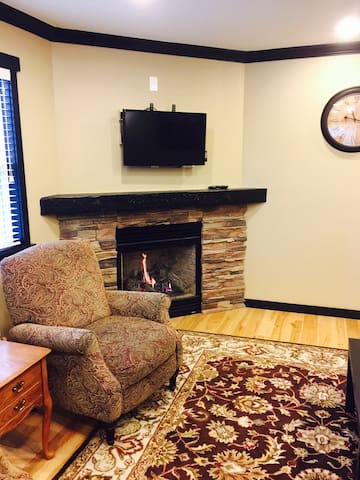 Auburn - Airbnb
:
Gennemsnitligt

4.98

ud af

5

stjerner fra

1771

gæsteomtaler
Indtast datoer for at se den samlede pris. Yderligere gebyrer gælder. Der kan blive tilføjet skatter.